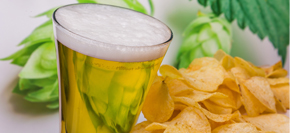 Our Seasonal Favorites
Enjoy refreshing, lighter-bodied beers. Spring season beers use less malt, yield a lower alcohol content, and offer a crisper flavor.
---
PILSNER
Golden lager with a light to medium body, assertive hop character, and brewed using extremely soft water and Czech Saaz hops.
Try...
Frankenmuth's Pilsner Lager, a great all-around, light golden German-style beer, with a floral aroma, hint of spices and a crisp, dry finish.


MALBOCK
A lager that features more hop character than other bock beers, moderately strong alcohol content, and a rich malt flavor.


IRISH-STYLE RED
St. Patrick's Day brings the release of this malty, red ale.


IRISH-STYLE STOUT
Classic dark ale that is the traditional St. Patrick's Day choice. Full of dry—roasted flavors, surprisingly low—bodied and lower alcohol.